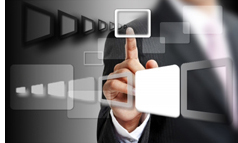 Tricorn Media Ltd has been supplying database and application development to the public and private sector in London, Kent and East Sussex for over 12 years. Specialising in Microsoft SQL Server and .NET Framework technologies, we can build end-to-end data migration and integration solutions comprising data analysis/profiling automated ETL data workflows, data cleansing, data reporting and monitoring via online dashboards.
If you're looking to implement a new system or upgrade existing databases, we can help you analyse and migrate your legacy data as well as offering data cleansing for increased performance and integrity.
Every data migration project is different but with the right blend of methodologies and tools we are able to cost effectively help you get more value out of your data resources. And perhaps most importantly, we can do it effectively and to the timescale quoted.
To discuss using Tricorn Media Ltd as part of your database migration project please use the details contained in the QR Code!.